ABOUT
---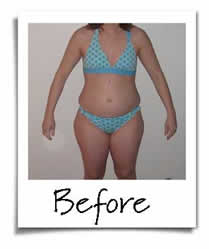 Hi there!  I'm Jenn.  I believe in living life intentionally.  With intensity.  With vigor. Feeling lean, strong, energetic, and healthy just makes life better.  
 
I haven't always felt this way and, at one point of my life, I was frustrated, depressed, and overweight.   I decided that was not the life I wanted to live and decided to take control of the things I could control.  I decided I would quit making excuses and start making good choices.  Choices that would change my life for the better and I haven't looked back. Now I am on a mission to help other people embrace their potential and live with vigor.  
 
I use a combination of kettlebells, dumbbells, barbells, bodyweight exercises, martial arts, medicine balls, bands, and the environment to create fun challenging workouts that leave you feeling invigorated and strong.
 
I believe the most important key to success is learning to enjoy fitness and finding a program that is both challenging and enjoyable.  Frankly, most people who don't enjoy exercise simply won't do it. We work together to create a program is both enjoyable and effective.
 

START TRAINING
Let me know if I can help you get fit to live vigorously.
Hugs and High Fives,
Jenn
---
Qualifications and Experience
ACSM Certified Personal Trainer
RKC (Russian Kettlebell Certified)
Red Belt in Taekwondo
Former Amateur Figure Competitor
CPR  
Awards
INBA Natural Universe 1st Place Novice Figure - 2008
INBA 3rd Place Novice Figure - 2009
Taekwondo Competitions
Two 1sts and two 3rds in Sparring - 2010
Two 2nds and two 3rds in Forms - 2010